Asset Management Training Course
Asset management, broadly defined, refers to any system that monitors and maintains things of value to an entity or group. It may apply to both tangible assets such as buildings and to intangible concepts such as intellectual property and goodwill. Asset management is a systematic process of deploying, operating, maintaining, upgrading, and disposing of assets cost-effectively. Asset management short courses ( Asset Management Training Course ) are the ideal way to learn about Asset Management.
Alternative views of asset management in the engineering environment are: the practice of managing assets to achieve the greatest return (particularly useful for productive assets such as plant and equipment) and the process of monitoring and maintaining facilities systems, with the objective of providing the best possible service to users (appropriate for public infrastructure assets).
The term is most commonly used in the financial world to describe people and companies that manage investments on behalf of others. These include, for example, investment managers that manage the assets of a pension fund.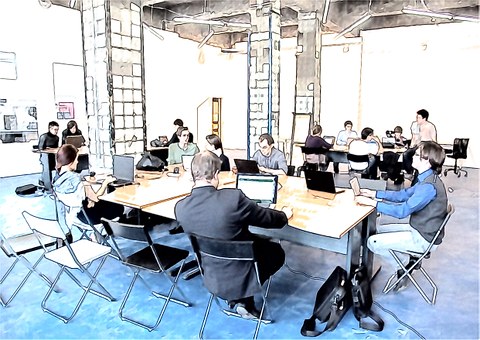 Asset Management Training Course – The Challenge
Asset management, covered in the our Asset management Short Courses has become an increasingly important part of organisational best practices. Corporations that have effective asset management can provide real benefits and cost savings.
Asset Management Training Course – The Solution
In the Asset management short courses  or Asset Management Training Course, you will learn the International Best Practices and latest trends and in Asset Management Plans including:
Asset Management Course Outline
Practical knowledge on Asset Registers
Learn tips to practically improve accountability and responsibility on assets in your organization
Master the alignment of Asset Financial Reporting with International Financial Reporting Standards ( IFRS)
Gain insight on how to reduce the total life-cycle costs of assets through better maintenance, tracking spare parts, planning and disposal of equipment
Get the latest regulatory updates, policy developments and there impact on Asset Management
Maintain a high level dedication to improve your asset and risk management directives and practices
Develop an effective asset management plan
Find the right asset technology that works best for your organization
Differentiate between fixed assets and stock in a business unit.
Explain the influence that stock management can have on the profitability of a business.
Explain the management of fixed assets in a business unit.
Apply the basic principles of stock and fixed asset management to a business unit.
The asset management course outline is comprehensive and value adding.
(Johannesburg (Sandton), Cape Town, Durban, Port Elizabeth, Pretoria - South Africa)
Training Approach (Asset Management Training Course)
Our two day training course is designed so that the knowledge acquired is applied practically, so that the business environment can be enhanced.
The Asset Management Training Course  has a strong focus on an outcomes based approach and is presented to encourage group participation and involvement. Key mechanisms used include:
Practical relevant Exercises  used in the Asset Management Training Course
Demonstrations and Presentations utilised throughout the Asset Management Training Course
Team sessions within the Asset Management Training Course
Practical Demonstrations undertaken within the Asset Management Training Course
Role-plays
Questionnaires
Discussions  and
Case examples
All delegates (for Asset Management Training Course – Johannesburg (Sandton), Cape Town, Durban, Port Elizabeth, Pretoria – South Africa)  will receive:
Material, refreshments (lunch, tea)
Memory stick (with relevant tools and models that can be easily accessed when applied back at work) ( Asset Management Training Course )
Upcoming Public Courses
Please click on link below for related public course/s:
Specialized Business Skills
Customized Courses – Book or Obtain Instant Quote
We also offer the above course across the country: Anytime, Anywhere. Click on the link to get an instant proposal or book your course NOW:
Book Course, Anytime, Anywhere
Or alternatively click on the button below to view our full Public Course Calendar of close to 100 events:
Please Phone Us Now To Speak to One of Our Friendly Consultants
OR
Please Fill in the Form – We Will Get Back to You Within 15 minutes
Please Email Us Now  – We Will Get Back to You Within 15 minutes
BOTi – Get On Course