Trusted Training Partners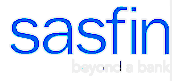 Quick Look Course Summary:
Access 2007 Essentials Course
Next Public Course Date:

Length: 1 day(s)

Price (at your venue): 1 Person R 3,982.50 EX VAT 3 Person R 2,729.81 EX VAT 10 Person R 1,885.40 EX VAT

Certification Type: Non-Accredited

Locations & Venues: Off-site or in-house. We train in all major city centres throughout South Africa.

Get Free & personalised
Training Advice
Access 2007 Essentials Course: Introduction
Access is a database program, used for managing supplier, employee and other information in one program. This is the first of several courses we offer on Access and is a perfect entry point for novices who wish to add knowledge of Access to their resumes. This includes school leavers.
Access 2007 Essentials Course :Course Outline
We begin with Access 2007 Essentials. This workshop is designed for beginners with little or no knowledge of Access. Access is a Microsoft Office™ program designed for the user to create databases for various projects. We teach a basic understanding of Access in a practical way and teach participants to use the features in Access to manage databases better. We incorporate a hands-on approach for participants to practice what they learn. Access is designed to create and use databases without in-depth database knowledge. Just like apple picking, you don't have to know much about trees to pick apples – Access incorporates a help section and wizards to get you started on creating a database. The 2007 Access version includes prebuilt tracking applications in the form of templates. You simply choose your template and work from there. The 2007 version also has a new user interface built from the ground up, thus the learning process is better enabled and makes the user more productive. The ribbon replaces the layers of menu's found in earlier versions. We have a number of objectives in the workshop; too many to list here, however amongst others, some of the objectives are: To create a blank database; to work with database objects; to sort and filter the view, to use Lookup columns in a table, to edit, delete and search records; to create reports; to create queries; to execute a query and to email the database. To create a blank database is very simple. When you open Access for the first time you will see Getting Started with Access in the main window. Just below this heading are headings for creating a blank database and creating a database from templates. Templates are very useful if you do not want to start a database from scratch. Database objects in Access 2007 include Tables, Reports, Forms, Queries and Pages. You can move your Object around in the database and do a lot with it, such as copying, deleting, renaming and exporting Objects. In our workshop we will be using the Microsoft™ created Northwind database. You will learn how to import data from other programs and how to export an entire object or merely selected records from that object. Participants will learn how to create records using the Wizard, they will also learn how to execute a query and how to manage and email the database. We round the workshop off with converting databases to other formats compatible with later programs.
1. Introduction to Microsoft Visio 2010
Navigating in Visio
Manipulating objects
Using windows and stencils
2. Drawing Tools
Shapes and lines
Connecting Lines
Editing objects
3. Diagrams for Beginners
Planning a diagram
Creating a Diagram
Working with text
Organisation Charts
4. Formatting for Drawings
Formatting text
Formatting text blocks
Formatting shapes and lines
5. Background Pages
Creating and Positioning a Drawing
Background Pages
Links
Printing Diagrams
6. Brainstorming and Network Diagrams
Network diagrams
Rack diagrams
Brainstorming diagrams
7. Advanced Features
Advanced Layout and Connection
Customising Properties
Reporting
Access 2007 Essentials Course: Course Duration
1 day/s
Who should attend: Access 2007 Essentials Course
This course is intended for novice users of Microsoft Access.
**Quote does not include Any Exam Fees (if applicable)
IMPORTANT ACTION: Do Not Wait To Improve Your Skills.  
Book Now By Completing Online Booking Form / Customised Proposal or Obtain Approval For Your Already Received Customised Proposal
Realize incredible savings by sending more delegates