Trusted Training Partners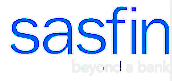 Quick Look Course Summary:
Archiving and records keeping Course
Next Public Course Date:

Length: 1 day(s)

Price (at your venue): 1 Person R 3,982.50 EX VAT 3 Person R 2,729.81 EX VAT 10 Person R 1,885.40 EX VAT

Certification Type: Non-Accredited

Locations & Venues: Off-site or in-house. We train in all major city centres throughout South Africa.
Get Free & personalised
Training Advice
Archiving and records keeping Course: Introduction
You buy a new fridge. It's a double door, mirror effect and dispenses water and ice-blocks. Top of the range. Three months down the line, the fridge packs up for reasons only known to itself. The teller slip where you bought the fridge is gone. So is the box. So is the little card you found with the instructions for the extended warranty. If you paid cash, you have no proof that you bought this fridge. You bought a dud and it's going to cost what you paid for it the first time to get it fixed. That's how important records keeping is in a company. Absolutely crucial. If the company cannot prove payment, prove orders, prove suppliers have been paid, they will be forced to do so again. BOTI's Archiving and Records keeping workshop is a must do workshop for any company who needs to keep physical records. We offer a tailored course to get your records and archiving office up and running properly in no time at all.
Archiving and records keeping Course :Course Outline
Many successful business people will tell you, when they first started their companies; the saving of records was not a priority issue in establishing the business. Until they had to a tax return for the business and the accountant – cousin Nathan – came down on them like a ton of bricks for those very records. After that tax season, they got a box and shoved every little paper they thought cousin Nathan would need into it. However cousin Nathan was less impressed than ever at the shoebox attempt and advised them to hire a records keeper or they wouldn't be in business long enough for the next tax season. True story. The Business Optimization Training Institute trains business people, we cannot reiterate the importance of proper record keeping and archiving. It is the history of the company and if the historic record is kept poorly – the business will become history. With this in mind we present a workshop on archiving and records management. This is the official company policy on how records are maintained, including the standard which must be kept, the system of management and the responsible parties. This workshop will cover every kind of business need from the start up company to the multinational giants. We begin at the beginning, with defining records and archiving versus record keeping, we then go on to define what precisely a record is and introduce briefly record programs, management of systems and developing standards. ARMA international is one of many international organisations who develop standards for records management and archives, we take a brief look at the similar standards most organisations address, including quality control, capturing and retrieval and proper file conversion. Some documents are legally required to be kept by companies and this is the basis for the introduction of context and technique. We move on to the classification of documents, their functionality and we teach participants how to prioritise, assess and review their records or archives. There are two ways to keep records; either paper records or electronically and we will discuss both these systems and how each system operates for specific purposes, such as metadata. Metadata is relevant to both paper and electronic records, its function is to define different records such as receipts. We will also introduce participants about hybrid systems and the pros and cons thereof. We finish off our workshop by teaching participants how to appraise records and the taxonomy of value which identifies primary value of records and secondary value. All documents are retained or discarded through this value system. The last word goes to record maintenance and the various processes it involves. 1. Introduction
Pre workshop review
Workshop objectives
2. Office 365 Web Apps
Home page
Team site
Shared documents
Uploading a document
3. Viewing documents (1)
Opening a document
Overview of the reading
Paging through documents
Printing from the reading view
Finding text in your document
Closing documents
4. Viewing documents (2)
Zooming
Pop out
Editing in browser
Converting documents
Opening in Word
5. Editing in the browser
A new file
Saving files
Word's Web App Interface
Typing text
Selecting text with mouse or keyboard
Editing or deleting text
6. Basic editing tasks
Cut, copy and paste
Undo and Redo
Spell check
Proofing language
Printing from the editing view
The reading view
7. Font formatting
Levels of formatting
Changing font face and size
Changing font colour
Font enhancements
Highlighting text
8. Formatting Paragraphs
Setting the alignment
Using indents and tabs
Adding bullets and numbering
Text direction
9. Working with styles
About styles
Quick style versus the style gallery
Applying a style
Clearing formatting
10. Insert tools (1)
Inserting a table
Adding text to a table
Inserting links
11. Insert tools (2)
Inserting pictures
Inserting clip art
Adjusting pictures
12. Topics not discussed
Post workshop overview
Archiving and records keeping Course: Course Duration
1 day/s
Who should attend: Archiving and records keeping Course
This course is intended for anyone working in the records department.
**Quote does not include Any Exam Fees (if applicable)
IMPORTANT ACTION: Do Not Wait To Improve Your Skills.  
Book Now By Completing Online Booking Form / Customised Proposal or Obtain Approval For Your Already Received Customised Proposal
Realize incredible savings by sending more delegates