Get behind the scenes of coaching and mentoring in business
So, what is coaching and mentoring really all about?
Coaching and mentoring are processes that enable individuals and corporate employees alike to maximise and realise their full potential.
Coaching and mentoring are mutually exclusive, yet share many similarities which mainly involve:
Facilitating the exploration, motivations, needs, desires, skills and thought processes that assist the individual in effecting positive change.
Questioning techniques are used to facilitate thought processes in order to identify solutions and actions as opposed to taking a wholly directive approach.
Techniques used support the individual in setting appropriate and realistic goals and methods of assessing and measuring progress with respect to these goals.
Techniques involve listening and asking questions in order to understand the individual's situation.
Tools and techniques are creatively applied that may include one-on-one training, facilitating, counselling and networking.
Coaching and mentoring encourages a commitment to action and the development of lasting personal growth and change.
The coach is supportive and non-judgemental of the individual as well as their views, lifestyle and aspirations at all times, maintaining a positive regard for the individual.
Coaching and mentoring ensures that individuals develop personal competencies and do not develop unhealthy dependencies on the coaching or mentoring relationship.
The outcomes of the process are evaluated using objective measures wherever possible in order to ensure that the relationship is successful and that the individual is achieving their personal goals.
The coaching and mentoring process encourages individuals to continually develop their competencies and to improve new developmental alliances where necessary in order to achieve their goals.
The process works within the areas of individual personal competence.
Coaches and mentors have the necessary qualifications and experience in the areas that skills transfer coaching is offered.
Coaches and mentors manage the relationship to ensure that the individual receives the appropriate level of service and that the programmes offered are neither to short nor too lengthy.
Differences between coaching and mentoring
As can be seen, many similarities exist between coaching and mentoring.  In the traditional sense, mentoring enables an individual to follow in the footsteps of an often older and wiser colleague who can pass on knowledge and experience and open doors to opportunities that would otherwise be out of reach.
On the other hand, coaching is not generally performed on the basis that the coach has direct experience of the individual's formal occupational role unless the coaching is specific and skills focussed.
However, there are professionals who offer their services under the banner of mentoring and who have no direct experience of the roles of the individual and those that offer services under the banner of coaching do in fact have the relevant experience.  Hence, it is essential to determine what your needs are and to ensure that the coach or mentor in question can offer the level of service required.
Reasons behind coaching and mentoring in business
Catalysts that often inspire companies to seek coaching and mentoring usually take the form of organisational development, changes brought about by changes in the actual structure of the business such as mergers and acquisitions and the needs to provide key staff with support through role or career changes in general.
In the past, coaching and mentoring were strictly reserved for senior management and company directors.  However, it is now available to everyone as a professional or personal development tool.  Coaching and mentoring are also closely associated with organisational change initiatives with a view to assisting staff to accept and adapt to changes in a manner consistent with their personal values and goals.
Since they are both focussed on the individual, coaching and mentoring can enhance morale and improve motivation and productivity as well as reduce staff turnover since individuals feel valued and more able to connect with both small and large organisational changes.  Coaching and mentoring may be provided by internal coaches or mentors within the organisation as well as professional coaching agencies.
In general, coaching and mentoring programmes have proven to be popular since coaching helps to create a balance between fulfilling organisational goals and objectives whilst taking into account individual personal development needs.  In a sense, it is a two-way relationship whereby both the individual and the organisation benefit substantially.
A growing trend has emerged whereby individuals take greater responsibility for their own personal and professional development and even those in large organisations are also doing the same as opposed to relying on their employers to manage their career developmental needs.
The number of individuals contracting coaches and mentors on a private basis has also increased.  In these circumstances, certain people are seeking a career change yet many are working towards maximising their potential in their current role in order to achieve a more effective work-life balance.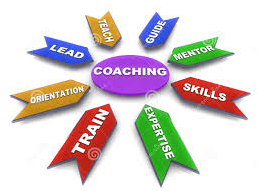 Click here to enrol on a coaching programme: https://boti.co.za/book-now/

<