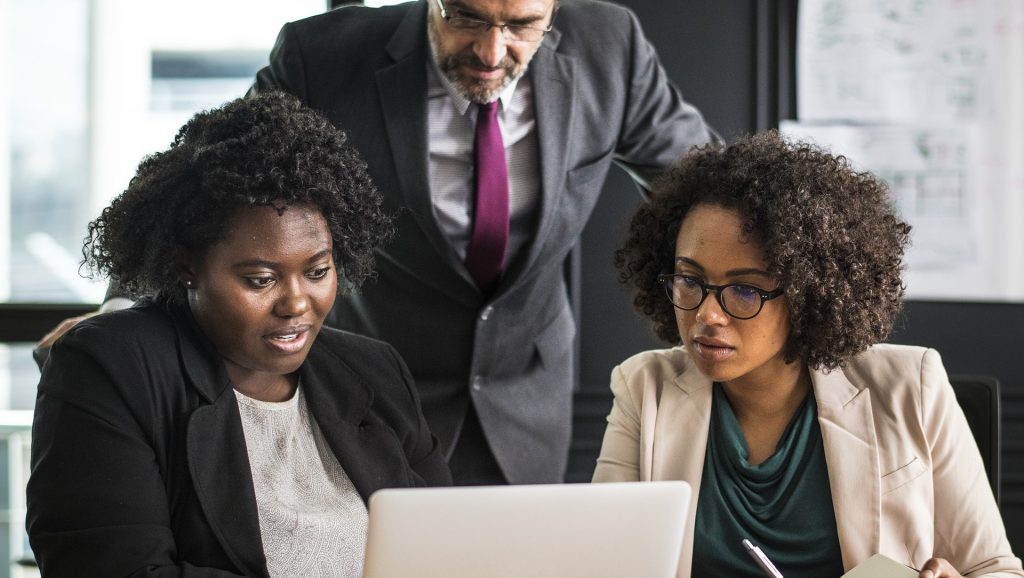 Course Introduction
At one stage, mentoring and coaching were strictly reserved for senior management and company directors.  However, it is now available to everyone as a professional or personal development tool.  Coaching and mentoring are also closely associated with organisational change initiatives with a view to assisting staff to accept and adapt to changes in a manner consistent with their personal values and goals.
The Challenge
The Mentoring and Coaching process  is key to operating effectively in a work environment. This is to ensure that the organisation enhances its strategic position and maximise sits Human Capital potential.  Mentoring and coaching takes into account important aspects such as:
Planning the coaching process of a first line manager
Selecting a first line manager for a specific position
Monitoring and measuring the results of coaching sessions
Coaching selected first line manager

The Solution
Key outcomes of this course include:
Select first line manager for a specific position. An analysis is conducted of the job profile to determine the key performance areas.  Selection and weighting criteria are described on the basis of the job profile. Liaison with the recruitment function of the entity is undertaken. Interviewing, desk checking and/or other techniques.
Plan the coaching process of a first line manager.  A coaching plan and schedule is drawn up according to identified priorities in a unit.
Coach selected first line manager.  The purpose, content and schedule of the coaching process is explained.  During the coaching sessions the selected manager's performance is discussed against the Key Result Areas and recorded for future reference.  Identified gaps and actions to close them are agreed upon and recorded in the coaching action plan.
Monitor and measure the results of coaching sessions.  Actions agreed to at a coaching session are monitored at the times agreed to. Positive feedback is given to the selected manager for accomplishments.  Line managers are encouraged to use the coaching process with people reporting to them after explaining and agreeing a system with them. Corrective actions agreed upon are recorded.  Follow up action taken on the basis of the manager's response to the coaching is in line with organisational policies and procedures.
Delivery Method   
One-day Instructor Led classroom based training
Strong delegate participation and practical application of theory
Our objective is to ensure that the acquired tools and knowledge are user friendly and easily applied in the workplace.
BOTi also offers a series of coaching sessions for the following groups:

All delegates will receive
Material, refreshments (lunch, tea),  after training assistance for 3 months (Mentoring and Coaching Training Course)
Memory stick (with relevant tools and models that can be easily accessed when applied back at work) (Mentoring and Coaching Training Course)
Upcoming Public Courses
Please click on link below for related public course/s:
Human Resources and Labour Legislation
September 4 @ 8:00 am

-

September 6 @ 5:00 pm

SAST

September 25 @ 8:00 am

-

September 27 @ 5:00 pm

SAST
Interpersonal Skills/ Conflict Management Skills and Diversity Management Skills
October 14 @ 8:00 am

-

October 15 @ 5:00 pm

SAST

October 17 @ 8:00 am

-

October 18 @ 5:00 pm

SAST
September 5 @ 8:00 am

-

September 6 @ 5:00 pm

SAST

October 14 @ 8:00 am

-

October 15 @ 5:00 pm

SAST
September 18 @ 8:00 am

-

September 19 @ 5:00 pm

SAST

September 30 @ 8:00 am

-

October 1 @ 5:00 pm

SAST
Leadership and Supervisory Skills
September 11 @ 8:00 am

-

September 12 @ 5:00 pm

SAST

October 9 @ 8:00 am

-

October 10 @ 5:00 pm

SAST
August 28 @ 8:00 am

-

August 30 @ 5:00 pm

SAST

September 18 @ 8:00 am

-

September 20 @ 5:00 pm

SAST
Book Now or Obtain Instant Quote
We also offer customized courses across the country: Anytime, Anywhere. Click on the link to get get instant proposal or book you course:
Book This Course Or Obtain Quote – Now
View Calendar for the latest course

Please Phone Us Now To Speak to One of Our Friendly Consultants
OR
Please Fill in the Form – We Will Get Back to You Within 15 minutes
Please Email Us Now  – We Will Get Back to You Within 15 minutes