Trusted Training Partners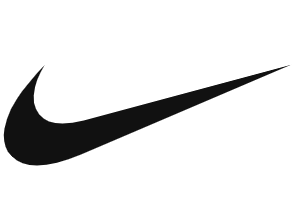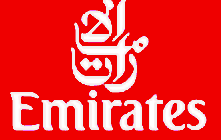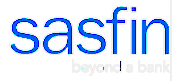 Quick Look Course Summary:
Excel 365 Essentials Course
Next Public Course Date:

Length: 1 day(s)

Price (at your venue): 1 Person R 3,982.50 EX VAT 3 Person R 2,729.81 EX VAT 10 Person R 1,885.40 EX VAT

Certification Type:Non-Accredited

Locations & Venues: Off-site or in-house. We train in all major city centres throughout South Africa.
Get Free & personalised
Training Advice
Excel 365 Essentials Course: Introduction
Excel on steroids or Excel to the power of ten, we call this course "The way beyond course" and with good reason. Everything you want to know how to do in Excel and much, much more.
Excel 365 Essentials Course :Course Outline
BOTI extends a warm welcome to participants attending the Excel 365 Essentials workshop. With Excel 365, the user can access spreadsheets from anywhere in the world on any device and make some basic changes without having a computer where the desktop applications are installed. In the Excel web app, users can collaborate on a spreadsheet with anyone, using any version of Excel and changes are automatically saved. The Office 365 app is designed to make documents look exactly like they would when printed; this tool provides users the freedom to work from anywhere. Some of the workshop objectives are: Understanding the Office 365 web interface, including the home page, the team site and the shared documents list. Understanding the Excel 365 browser interface; uploading a spreadsheet to the Shared Documents library; saving documents and collaborating; inserting tables and charts and inserting links. The Office 365 web apps are available to anyone with either a Share Point site or a Drive account. Sign in to your account and the home page will help you get started using the web apps. The shared documents listing includes the documents anyone in your team has uploaded to the site. The web app can also be used to create new spreadsheets. Files can be listed by type, name, last modified or the name of the author. Files may be uploaded one by one, or the drag and drop feature of highlighting multiple documents to upload together may be used. When downloading a snapshot, the file opens in Excel but it doesn't contain any formulas. When a copy of the file is downloaded, the file will contain the formulas. If more than one author is working on one spreadsheet at a time, it may be necessary to reload the workbook from the original file location. Reloading may also be necessary if the session loses connection to the internet. The Excel web app includes a Reading View and an Editing View. The app uses a modified ribbon interface, each tab in the ribbon contains tools for working with documents. The web apps were not designed to have full editing capabilities. If advanced editing is needed the app provides a link so that the spreadsheet can be opened in Excel 2010.The app does not include a save button, it saves changes by each collaborator automatically. The file can be saved under a different name using the Save As command. Basic editing functions available on the app are: Cut, copy and paste; undo and redo; adding rows and columns; deleting cells and Autofill.TIP: Using AutoComplete: If you type in the first letter of a function on the app, a drop down list appears with functions beginning with the same letter. Simply click on the function that you want from the list. We will teach participants to work with data on the app and how to sort and filter it for efficient retrieval, students will also learn to refresh and recalculate data. Participants will also learn how to format data and include shapes and fill colours. We round off the workshop by teaching participants how to insert tables and charts and links.
1. Setting Up a Workbook
Creating Workbooks
Terminology
Excel Environment
Customising Quick Access Toolbar
Creating a New Workbook
Entering Data into Workbook
Saving a workbook
Open a workbook
Zoom
Insert a new worksheet
Renaming a new worksheet
Changing the tab colour of worksheet
Rearranging the order of worksheets
Move or Copy worksheets
Hide or Unhide Worksheets
Switch windows
Modifying Workbooks and Worksheets
Changing column widths and row heights
Insert Columns or Rows
Delete Columns or Rows
Hide or Unhide columns or rows
Insert Cells
Moving Data by dragging
Customising Excel 2010
Arranging multiple workbook windows.
Customising the ribbon
Minimising the ribbon
2. Working with Data and Excel Tables
Entering Data
Copy, Cut and Paste
Pick from drop down list
Find and Replace data
Spell Check
Thesaurus
Defining an Excel Table
Format as table
Table design
Basic Formulas
How to create a basic formula
Operators
Copy formula down
Absolute cell reference
Basic Functions
Insert a function
Autosum, sum, min, max and average
3. Changing Workbook Appearance
Format Cells
Changing Font, Font size and Font Colour
Borders
Bolt, Italic and Underline
Fill Colour
Themes
Format Numbers as percentage, currency and general
Insert a Picture
Picture Styles, remove background, picture effects
Insert Background
4. Printing
Inserting Headers and Footers
Print Preview
Page Setup
Page break preview
Print active worksheets
Print entire workbook
Print Selection
Print titles
Set Print area
Centre data on page
Excel 365 Essentials Course: Course Duration
1 day/s
Who should attend: Excel 365 Essentials Course
This course is intended for advanced users of Microsoft Excel.
**Quote does not include Any Exam Fees (if applicable)
IMPORTANT ACTION: Do Not Wait To Improve Your Skills.  
Book Now By Completing Online Booking Form / Customised Proposal or Obtain Approval For Your Already Received Customised Proposal
Realize incredible savings by sending more delegates